See on Scoop.it – Political News Updates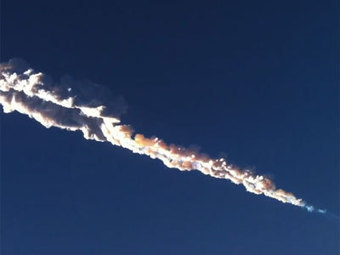 Russia's Urals region has been rocked by a meteorite explosion in the stratosphere. The impact wave damaged several buildings, and blew out thousands of windows amid frigid winter weather.
Belligerent Politics's insight:
The Emergency Ministry reported that 20,000 rescue workers are operating in the region. Three aircraft were deployed to survey the area and locate other possible impact locations.
Witnesses said the explosion was so loud that it seemed like an earthquake and thunder had struck at the same time, and that there were huge trails of smoke across the sky. Others reported seeing burning objects fall to earth.
Police in the Chelyabinsk region are reportedly on high alert, and have begun 'Operation Fortress' in order to protect vital infrastructure.
Office buildings in downtown Chelyabinsk are being evacuated. Injuries were reported at one of the city's secondary schools, supposedly from smashed windows.
An emergency message published on the website of the Chelyabinsk regional authority urged residents to pick up their children from school and remain at home if possible.
Those in Chelyabinsk who had their windows smashed are scrambling to cover the openings with anything available – the temperature in the city is currently -6°C.
Chelyabinsk regional governor Mikhail Yurevich is urgently returning to the region. Yurevich said that preserving the city's central heating system is authorities' primary goal.
"Do not panic, this is an ordinary situation we can manage in a couple of days," the governor said in and address to city residents.
See on rt.com